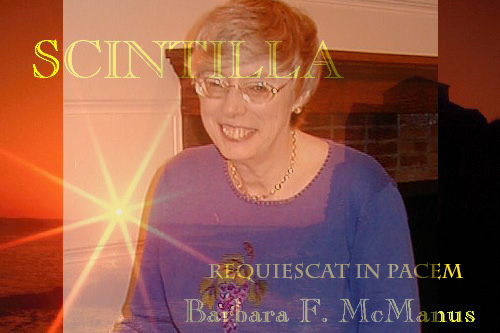 31-March-2020. The VROMA MOO has been shut-down permanently. After running for 25 years, it is time to retire our beloved online haven for students and teachers of Latin and Roman culture. Technology moved on long ago, but a few loyal patrons continued to make use of VRoma until recently. We can no longer afford to host the MOO, but please be assured that it is archived for posterity, that future archaeologists might marvel at early Internet technology and our vision of re-creating an ancient society using first only text, then enhancing this text with images and interactive objects. Valete, VRoma MOO!
The VRoma Project is first and foremost a community of awesome scholars, both teachers and students, who create online resources for teaching about the Latin language and ancient Roman culture. The project was initially funded by a $190,000 National Endowment for the Humanities Teaching with Technology grant in 1997. The two major components of the project are its online learning environment (MUVE, Multi-User Virtual Environment), which has received several favorable external reviews, and its collection of internet resources. The VRoma MUVE requires logging on as a guest or through your personal character and password, but all the web resources are freely accessible on the internet.

A Virtual Place: The center and home of VRoma's virtual community is an online "place," a virtual learning environment built upon a spatial and cultural metaphor of ancient Rome (see article explaining "The Nature of VRoma's Virtual Environment"). The simulated environment of VRoma contains two types of spaces. The historical component of this environment is Rome, a virtual simulation of the ancient city of Rome circa 150 CE; this is as authentic and accurate as the work and research of many classicists can make it. The non-historical component is much smaller and includes a number of locations: Officina, containing faculty offices and student projects; Portae Somni ("Gates of Sleep"), a twilight realm where users can create their own imaginative simulations; and Thermopolium of Scintilla, where visitors can enjoy wine, nibbles, and relaxing conversation. To explore virtual Rome as a guest, just click Log in on the menu above; no password is needed. We welcome anyone with a serious interest in ancient Rome to join the ranks of VRoman citizens by applying for a VRoma character and password (click Join on the menu).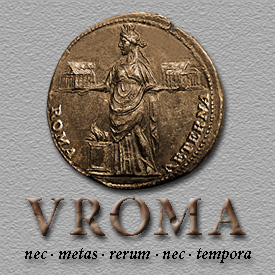 The VRoma MUVE has recently been upgraded to version 5 of the enCore Learning Environment platform. This software offers major new features, making it easier than ever to "walk" the streets of Rome and interact with visitors and native inhabitants. Teachers have new administrative powers, and there are many additional educational tools and resources, including the ability to change the language in which system messages are shown and a new game called Discover Rome, especially designed for younger students (to find out more, click Teaching above). We are especially grateful to Daniel Jung of the University of Bergen in Norway, chief programmer for the new version of enCore, who invested untold hours in upgrading VRoma.
The MUVE now speaks classical Latin! The Classical Association of the Atlantic States has awarded the enCore Consortium a generous grant that enabled six classicists to translate the "voice" of VRoma (all of the system and interface messages, menu items, buttons, etc.) into classical Latin (more information and photos). The Quickstart Guide in the Help section of this website explains how to select the language in which VRoma speaks to you, and a very helpful glossary clarifies the underlying principles of the translation.
A Collection of Resources: The VRoma Project uses workshops and presentations to engage teachers and students in a virtual community dedicated to using internet technology to foster the teaching and learning of the Latin language and Roman culture. This web site features various types of resources created by VRomans (accessible via the above menu), including a large archive of digital images relating to classical antiquity (see VRoma Working for You), help files and other materials about the MUVE, teaching resources and course materials, and information about the initial project and its participants.