enCore Learning Environment
version 5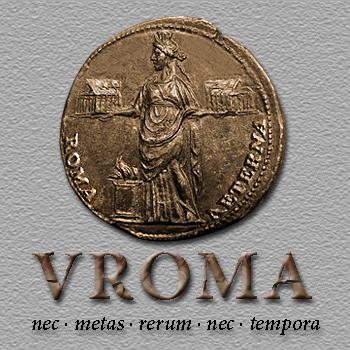 NB: When connecting to VRoma, you may see a popup box asking your permission to run a Java applet. If so, click Run, since our applet is perfectly safe. Our Java applet is necessary for full use of the site, although you can connect and use many features without it. If you choose not to run the applet, you will need to click "View room in web frame" every time you move to a different location.
If you ask, VRoma will now speak to you in Latin (see Glossary)
Registered users (cives) will be able to see more Latin than guests.